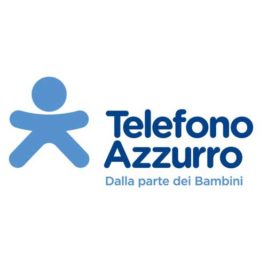 Dettagli Annuncio
Esperienza da 4 a 6 Anni

Causa Infanzia e minori

Titolo di studio Master post universitario
Job Description
Application deadline: 31/01/2021
Workplace: Milan, national and international business trips may be required.
Line Manager: Presidency
Contract: full time
Overview
We are looking for a passionate Senior Corporate Fundraiser with strong problem-solving skills and able to reach the organisation's strategic goals, by cultivating and developing new valuable partnerships with national and multinational companies.
The candidate we would like to meet has a strong passion for social issue, third sector and children's education. On top of that the candidate should have a great understanding of technology and the digital environment to embrace new opportunity to create innovative corporate programs.
This role is based in Milan and involves travels across the territory when needed.
About the Role
The Senior Corporate Fundraiser will work different activities in order to:
Set achievable goals and establish the budget needed to organize the annual corporate partnership's workflow.
Managing and developing an existing portfolio of corporate partnerships.
Explore, cultivate, and secure new valuable corporate partnerships for SOS Telefono Azzurro, with a particular focus on tech companies CSR oriented
Develop new corporate programs bringing innovation
Supports the Presidency by reporting, reviewing and updating corporate programs and their performance.
About You
We are looking for a Senior Corporate Fundraiser with the following requirenments:
Education
Degree in Economics, Marketing, Fundraising, Communication or specific certification within the area of this role
Experience
More than 5 years' experience working in a Corporate fundraising or Marketing environment with a deep knowledge and understanding of CSR
Demonstratable experience of managing big corporate partnerships with reasonable results.
Successful experience of gaining new business partnerships that creates a long-term value.
Evidence of success in dealing with multinational companies and CSR
Technical skills and knowledge
Exceptional knowledge of marketing and CSR;
IT literate (Use of Word, Excel, Power Point and presentation programs)
CRM system software (preferable MyDonor°)
Digital knowledge of the internet and social network
Competencies
Dynamic, outgoing and engaging personality
Excellent communication and presentation skills.
Excellent level of English (C1)
Strong persuasive and negotiation skills
Proactivity and creativity are welcome
Ability to work under pression, even in autonomy, meeting deadlines
Highly organised, with excellent attention to detail
Leadership, strategic thinking, and problem solving skills are crucial for this role.
An understanding and achievement in a complex stakeholder environment.
Passion, interest and motivation to work with SOS Telefono Azzurro Mission: get access to education for young people in need.
About Us
Telefono Azzurro was founded in 1987 in Bologna: the promoter of the initiative was Ernesto Caffo, at the time associate professor of Child Neuropsychiatry at the University of Modena.
The association was created to listen to children's requests for help, a concrete response to the "right to listen" recognized to the child by the International Convention on the Rights of the Child signed by the United Nations.
Today, Telefono Azzurro offers helpline and hotline (telephone, mobile, web, chat, apps, social network), and promotes prevention initiatives, through education and awareness projects in for students, educators, general public and policymakers.
Our Mission is to promote total respect for the rights of children and adolescents.
Through our activities, we support their development and protect them from abuse and violence that may affect their well-being and stop them from reaching their full potential.
How to Apply
In order to apply for this post, please send:
curriculum vitae containing the personal data, your work history and the processing authorisation according to General Data Protection Regulation (2016/279);
cover letter with a self-assessment and motivation to join this role
Please send them to https://telefonoazzurro.altamiraweb.com/
The e-mail subject must be "Senior Corporate Fundraiser".
Only applications including these criteria and received by 31/01/2021 will be taken into consideration.
Shortlisted applicants will be contacted within ten days after the vacancy closes.
We are an equal opportunity employer and value diversity at our organization. We do not discriminate on the basis of race, religion, color, national origin, gender, sexual orientation, age, marital status, veteran status, or disability status.
Altre posizioni che potrebbero interessarti