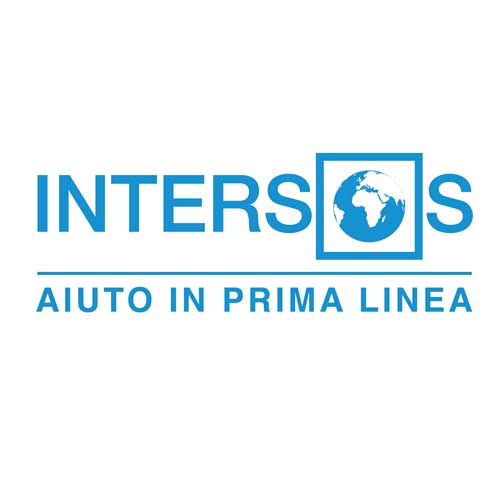 Dettagli Annuncio
Job Description
INTERSOS is an independent humanitarian organization that assists the victims of natural disasters, armed conflicts and exclusion. Its activities are based on the principles of solidarity, justice, human dignity, equality of rights and opportunities, respect for diversity and coexistence, paying special attention to the most vulnerable people.
Terms of reference
Job Title: Recruitment Officer
Code:SR-00-2301
Duty station: HQ – Rome
Starting date: 14/03/2022
Contract duration: 12 months
Reporting to: Recruitment Coordinator
Supervision of: n/a
Dependents: Non-family duty station
General context of the project
The Recruitment Officer is working within the Recruitment Team of INTERSOS HQ. The Team is covering the recruitment needs of all INTERSOS countries of operations. The person will be working with a specific geographical focus, working on the Middle East and Europe needs.
General purpose of the position
The Recruitment Officer is in charge of preparing and posting the vacancies based on the staff requests. Take part in evaluation of candidates based on set criteria focusing on the first steps of the selection process (i.e. first screening/short list, first interview, references, etc.). In coordination with her/his referent, follow recruitment process from shortlisting of CVs to the economical proposal from HR Director. He/she is in charge of information management by encoding and archiving candidates applications/evaluations.
Main responsibilities and tasks
**
Under the supervision of the Recruitment Coordinator:**
Prepare the vacancies based on INTERSOS standards. Guarantees homogeneity of the vacancies
Coordinate with, Area Human Resources Coordinator and Head of mission to clarify the best profile to fulfill the post. Participate in HR Regional weekly meetings for a better understanding of the post and condition associated with the role.
Study applications and match them with vacancy's requirements (first screening/shortlist)
Conducts HR interviews with candidates based on the agreed standards
Prepare interview reports and encode it in the HR IMP platform
After HR interviews highlight to relevant colleagues the short-listed candidates and share with them HR reports and application documents.
Communicate with relevant interlocutors and technical referents to arrange second and third stage of recruitment processes
Preparing appointment letters
Make sures that all pre-offer mandatory documents of candidates are received before proceeding to official offer
Prepares economic offers for the appointed candidates and sends them to the relevant Area HR Coordinators.
Study CVs for future needs and analyse applicants to profile suitable candidates for the different posts (long term preselected profiles and roster)
In collaboration with the Deployment Officer select interns
Participate to HR department initiatives such as recruitment days
Participate to Recruitment Unit meetings, sharing relevant information and profiles with the team
Attend HR department meetings
Support the preparation of HR trimestre report and any other data analysis for presentations or internal needs
Contribute to the quality and efficiency of the Unit and Department with proactive attitude
With the support of the stager:
Ensures that vacancies are published on time maintaining appropriate standards and republish expired vacancies if needed
Prepare interviews calendar
Give feedback to candidates shortlisted after interviews and keep regular contacts with them to update about the status of the process
Verify applicants references
Contribute to the Roster archive for candidates that have been screened/interviewed and not hired
Update vacancies file
Required profile and experience
Education
University degree in Social Science, Psychology, Political Science, Literature or related field. A specific Degree/Master in Human Resources Management will be considered an asset.
Professional Experience
Minimum 2 year relevant work experience on a similar position
Work experience in a no-profit or NGO
Field experience in missions preferable
Professional Requirements
Proven ability to deal with multiple tasks and in demanding working conditions that often have short deadlines
Strong organization skills and resistance to stress
IT advanced knowledge (Office package, Data Base system)
Languages
Excellent command and English
French is an asset
Spanish desirable
Personal Requirements
Identification with INTERSOS values and principles
Mature, diplomatic, polite and analytical
Excellent communication and strong interpersonal skills
Empathy and enthusiasm, excellent team working skills
How to apply
Interested candidates are invited to apply following the link below: https://www.intersos.org/posizioni-aperte/italia/#intersosorg-vacancies-italy/vacancy-details/61debce5eabd01001ed934ca/
Please note that our application process is made of 3 quick steps: register (including your name, email, password, citizenship and Skype address), sign-up and apply attaching your CV and motivation letter in PDF format. Through the platform, candidates will be able to track their applications' history with INTERSOS. In case you encounter severe difficulties applying through the platform, you can send an email attaching your CV and motivation letter (both in PDF version) via email to recruitment@intersos.org, with subject line: "**Platform issue – SR-00-2301-Recruitment Officer**".
Please also mention the name, position and contact details of at least two references, including the line manager during your last job. Family members are to be excluded.
Only short-listed candidates will be contacted for the first interview.
Altre posizioni che potrebbero interessarti
51 posti che ti aspettano presso gli sportelli lavoro di tutta la Lombardia