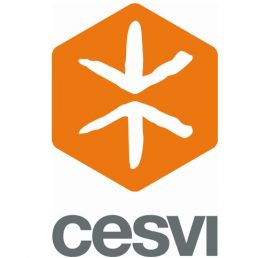 Job Description
WORK CONTEXT
Cesvi has been working in Palestine since 1994 and it has developed over the years an expertise in the area of solid waste management, water and sanitation. Cesvi implemented various projects in partnership with relevant actors in the sector and active participation in the WASH cluster and other coordination networks.
The implemented activities are mainly: construction of water treatment systems, pipelines and sanitation facilities, distribution of household water treatment and safe storage units, implementation of behavior change approaches to improve sanitation and hygiene in remote areas. Development or improvement of solid waste management systems – including strategies and plans – construction of facilities (e.g. transfer stations) and implementation of hygiene awareness campaigns.
Cesvi is currently implementing projects in the in East Jerusalem, Hebron and Gaza, in consortium with local and international partners. The ongoing projects are funded by EU, AICS (Italian cooperation agency), SDC and HIF.
The Project manager will work under the supervision of the Head of Mission and s/he has to coordinate with the Country Administrator.
JOB DESCRIPTION
The collaboration will start in mid-March 2021
The main duty station will be in Jerusalem with frequent travels in the West Bank.
KEY RESPONSIBILITIES
The Project Manager will work under the supervision of the Head of Mission and in close coordination with the Country Administrator.
Main tasks and responsibilities:
-S/He will directly plan project and  activities under the supervision of the Head of Mission
-S/He will coordinate the local operational staff
-S/He will ensure the project reporting in accordance with the deadlines, (activity planning, monthly project progress and final report).
-S/He will work in close in collaboration with the Country Administrator in budgeting, forecast and control of financial flows and planning and with the Head of Mission
-S/He will provide the processing of any potential project amendment or extension within the due times.
-S/He will be directly responsible for field staff recruitment and coordination.
-S/He will conduct training /mentoring /coaching for project staff team on an ongoing basis.
-S/He will guarantee that all the activities are in line with Donors' and Cesvis' procedures and rules.
-S/He will report to the donors and ensure the quality and accuracy of the technical information provided.
-S/He will actively participate to the Wash Working Group.
-S/He will write new project proposals in coordination with HQ and the field.
-S/He will liaise with relevant stakeholders.
ESSENTIAL REQUIREMENTS
University or Master degree in engineering, Solid-Waste Management and / or WASH  or related field of expertise
Minimum 3 years' project management experience in a NGO, including experience directing and implementing programs in both protracted crisis and development contexts
Experience in managing waste and/or wash projects
Knowledge of financial rules and regulations of International donors as EU, AICS (Italian Cooperation Agency), etc.
Knowledge of effective financial and budgetary planning and control
Solid experience in needs assessments and project proposal writing
Solid diplomatic and leadership skills in managing a variety of internal and external relationships, especially with partners
Capacity to acting effectively as a team member
Self-motivated, flexible, resilient, able to take initiative and work independently
Excellent problem-solving and analytical skills
High level of IT skills (Windows, Office package)
Excellent knowledge of English – written and spoken.
DESIRABLE REQUIREMENTS
Master or specific studies on data collection and management
Prior working experience in the Middle East and / or in the Occupied Palestinian Territory
Knowledge of Arabic and/or Italian
Safeguarding
Cesvi has a zero-tolerance approach to any harm to, or exploitation of, a child or a vulnerable adult by any of our staff, related persons or partners.
Cesvi commitment to being a safe organization begins with the staff recruitment process which includes meticulous checks, such as criminal records checks or check disclosure of previous convictions, to ensure children and vulnerable people are safeguarded and abuse is prevented. Safeguarding checks are part of the selection process performance.
Please note: due to the high number of applications we receive we are unable to provide feedback if unsuccessful at applicant stage. Only short-listed candidates will be updated on the status of their application.
Skills richieste
Altre posizioni che potrebbero interessarti