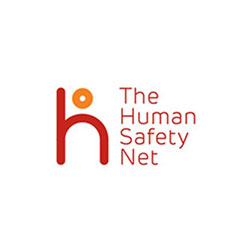 Dettagli Annuncio
Esperienza da 4 a 6 Anni

Livello Professionale Intermedio

Causa Infanzia e minori

Titolo di studio Laurea
Job Description
The Human Safety Net (THSN) is Generali's initiative for the community, launched in 2017 and now active in 23 countries. It is driven by a foundation that acts as a centre of competence and works in cooperation with the Business Units of the Generali Group in Europe, Asia and Latin America. Its mission is that of unlocking the potential of vulnerable people, so that they can transform their lives and that of their families and communities. Its programmes' focus areas are Early Childhood Development (ECD) and Refugee Livelihoods and are based on a Theory of Change to transform the lives of vulnerable families and refugees. The Human Safety Net provides scaling grants, technical capacity building and a strong network to advance the impact of its community of social enterprises, NGOs and international organizations.  As a movement of people helping people, The Human Safety Net ambition is to deploy the company's international network of 72,000 employees, 150,000 agents and 65 million customers towards shared goals, creating a chain of people helping people, moving beyond traditional grant making models. The Human Safety Net is a vital part of Generali's sustainability strategy and leverages its networks and expertise in the social sector to drive social innovation in Generali's core business.
The Human Safety Net is looking for an exceptional professional to join our team as a Programme Manager to manage THSN For Families portfolio and continue developing and cultivating partnerships in the sector. This is a role for an experienced programme manager and a relationship-driven professional who is passionate about working for social change, has experience of working with NGOs and social enterprises, has exposure to vulnerable communities and their needs,  and can bring a network of stakeholders from the third sector. The role includes international traveling.
Focus areas are:
PROGRAMME MANAGEMENT
Programme Portfolio management: managing the For Families THSN portfolio of partners in 23 countries (Central and Eastern Europe, Asia and Latin America); providing guidance to THSN country teams on programme sustainability and expansion; liaising with NGOs and social enterprises; identifying partnership opportunities in the Early Childhood Development / Parenting sector.
Direct management: management of two global programmes on Early Childhood Development, recently launched via pilots in few selected countries. Co-designing programme's development with implementing partners, regular checks-in, identification of co-funding partners for next programmes' phases.
PARTNERSHIP DEVELOPMENT
Developing new and cultivating existing partnerships with foundations, private and public sector, academia, international organizations. This is a cross-cutting component, fully integrated in and in support of the sustainability of the programmes mentioned above.
Key responsabilities of the role will include:
Programme management
Manage a portfolio of grantees within the For Families Programme across a range of geographies, in coordination with local Generali staff -ensure right programme methodology is in place
Support Programme Team on a yearly call for Scaling Proposals, with a focus on For Families NGOs.
Identification, selection and management of NGO partners together with THSN managers in the 23 countries -review of NGO proposals, due diligence and contracts
Onboarding of new countries in the portfolio -support local managers with tools and hand-on advice; participate in preparing and managing kick-off workshops
Develop and manage a small portfolio of global grants that position THSN on leading edge: Parenting for Lifelong Health (PLH) and Financial Literacy project with UNICEF
Alert management on issues, along with recommendations, based on due diligence outcomes, or findings from the regular monitoring
Develop and present programme content for events, conferences, Activity Report, THSN Networks Annual summit, press releases and other publications
Support storytelling, public reporting and events in collaboration with the communications team
Support strategic initiatives across THSN programmes
Partnership Development
Map and track trends and developments in the social sector relevant for the role and build a network of collaboration across public, private, profit and no profit sectors
Responsible for identifying and closing new partnerships in the For Families programme, while cultivating existing ones
Create relationships and build partnerships with key stakeholders and networks in the ECD sector: e.g. ISSA, ARNEC.
Contribute in positioning THSN in the ECD/parenting sector globally
Our ideal candidate will meet the following requirements:
Must have
Bachelor's Degree in a relevant field
A minimum of 3 years of work experience in managing projects with NGOs and/or non-profits
Experience in Early Childhood Development/parenting desirable
Proven track record driving projects – effectively delivering impactful elements of projects in fast-moving environment
Outstanding written and verbal communication skills in English
Italian desirable
Excellent oral and written communications skills
Excellent knowledge of Microsoft Office
Nice to have
Passion for creating a future where vulnerable groups of people can unlock their potential
Entrepreneurship/Intrapreneurship mindset
Able to build up lasting relationships, also across cultures and locations
Proven analytical skills
Must be able to work under constant deadline pressure and manage multiple projects across multiple lines of business
Openness to change, and ability to manage complexities and ambiguities
Altre posizioni che potrebbero interessarti
Viale Pico Della Mirandola 15, 00147 Roma Roma, Italia