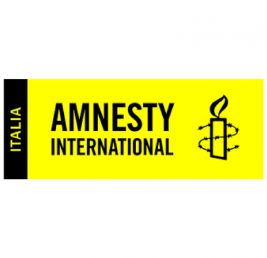 Dettagli Annuncio
Esperienza da 1 a 3 Anni

Livello Professionale Intermedio

Titolo di studio Laurea
Job Description
We are looking for a highly motivated Information Technology Senior Officer, who combines excellent ICT skills with a customer-focused approach. We are looking for an individual who will contribute to the maintenance, optimization and development of the whole IT infrastructure; provides technical support across internal users, in a perspective of continual service improvement. It is a great opportunity for a flexible and results oriented person who will contribute to the development and technological sustainability of the Organization, contributing to an increasingly effective action in the defense of human rights.
About the Role
The Information Technology Officer ensures the following goals are reached:
Manage all Service Desk requests, analyse and resolve IT incidents with a varying degree of complexity; provide technical support and training across internal users and our relevant stakeholders, such as activists; maintain all users' devices (operating systems, security tools, applications, laptop, tablet, software, printers), troubleshooting issues and outages.
Monitor system performance to ensure everything runs smoothly and securely;
Perform systems upgrades, backups and recovery procedures in order to ensures security of data, network and systems.
Maintain all activity and incident reports, provide support in defining technical documentation, manuals and IT policies.
About You
We are looking for an Information Technology Senior Officer with the following characteristics:
Education
Bachelor's degree in Computer Science, Information Engineering or equivalent
IT certifications (Cisco, Microsoft, cyber security…), ITIL, ISO27001 (…), IT Risk management, GDPR is a plus
Good knowledge of English language (Lev. C1)
Experience
At least three years of postgraduate professional experience in Service & Support (1st and 2nd level user support, on-site or remote), Networking (firewall management, switch, VLan, VPN…), VM management (HyperV and VMWare) backup and disaster recovery procedures.
Proven experiences in cloud technology, Windows and Linux server administration.
Previous work experiences in cyber security and compliance management
Technical skills and knowledge
Strong experience in IT support, with a focus on IT troubleshooting and problem solving with users.
Good knowledge in VM management (HyperV and VMWare), backup and disaster recovery procedures, cloud technology, Windows and Linux server administration.
Good knowledge of cloud computing technologies
Good knowledge in Networking (firewall management, switch, VLan, VPN…)
Basic knowledge of Relational Databases (e.g. SQL, MYSQL, POSTGRESQL), standard SQL language, programming languages and development of simple webapps (preferably Python) is a plus
Competencies
Analysis and decision making: diagnose problems, provide innovative solutions and make logical, timely decisions.
Customer orientation: awareness and willingness to respond to customers in order to respond to and meet their needs, requirements and expectations.
Communications and influencing: ability to communicate consistent messages with integrity and gain commitment from different audiences.
About Us
Amnesty International is an international movement made up of over 7 million people who dedicate themselves to protecting and promoting human rights. We are active in the Global North and Global South. In Italy, our organization has about 500.000 supporters and 2.000 activists. In the Senior Head of Services Unit : we manage and develop integrated organizational tools and processes functional to the other Units: especially in the IT, facility and database management areas.
How to Apply
In order to apply for this post, please send:
curriculum vitae containing the personal data processing authorisation according to General Data Protection Regulation (2016/279);
cover letter containing a self-assessment of the above-described characteristics;
recommendation letter;
any information you think would be most useful for us in understanding your background and approach.
Please make sure the three files are in PDF format and their titles are "first name last name CV", "first name last name CL", and "first name second name LR".
Please send the files to the Human Resources and Organisational Development Unit by writing to the following address: recruiting@ai-italy.it (applications sent to other e-mail addresses will be disregarded).
The e-mail subject must be "Information Technology Senior Officer". Please also indicate how you came across the vacancy information.
Only applications including these criteria and received by 24/03/2021 will be taken into consideration.
Shortlisted applicants will be contacted within ten days after the vacancy closes.
We receive a huge number of applications for our vacancies; thus, we cannot reply to applicants who don't make it to the longlist, and we apologize for this: please be aware that only shortlisted candidates will be contacted.
We are an equal opportunity employer and value diversity at our organization. We do not discriminate on the basis of race, religion, color, national origin, gender, sexual orientation, age, marital status, veteran status, or disability status.
Skills richieste
Altre posizioni che potrebbero interessarti