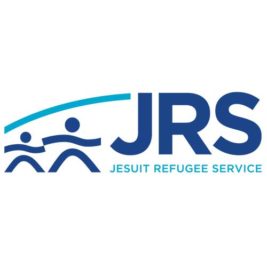 Dettagli Annuncio
Esperienza da 4 a 6 Anni

Livello Professionale Intermedio

Titolo di studio Laurea
Job Description
Organisational background
The Jesuit Refugee Service (JRS) is ministry of the Society of Jesus (the Jesuit order), incorporated as an international non-governmental organisation with a mission to accompany, serve, and advocate for the rights of refugees and forcibly displaced people. The organisation was founded in November 1980 and now has a presence in over 50 countries. JRS undertakes services at national and regional levels with the support and guidance of an international office (IO) in Rome. JRS service is human and spiritual, working in situations of greatest need, seeking the long-term well-being of refugees and displaced people while not neglecting their immediate or urgent needs.
The main services provided are in the field of education, emergency assistance, and psychosocial support and livelihood activities. Currently, more than 1,000,000 individuals are direct beneficiaries of JRS projects.
Operational context
The HR Officer, Field Support is part of the Human Resources Department and reports directly to the Human Resources Director. The HR Officer will be in charge of following up on HR matters related to the Strengthening Country Operations (SCO) Project supporting field offices, putting in place and fostering best practices. In addition, the HR Officer contributes to the design and implementation of international HR strategy, leading or supporting the roll-out of projects addressed to the field offices.
Key responsibilities
In close collaboration with the HR Director, the HR Officer will:
Field Support
Lead, develop and support the implementation of the New Compensation Packages project for field offices, in collaboration with external providers (The Birches Group), the Country Directors/ Country HR Officers.
Participate and contribute to the Strengthening Country Operations (SCO) missions and assessments.
Foster and follow up on recommendations deriving from the SCO project missions, ensuring proper action is taken.
Network effectively across JRS organisational structure building strong relationships across the organization and consult with the Institutional Strengthening Project Manager in order to ensure that the services delivered by the International Office are relevant and value-adding.
Support Regional and Country offices, providing advice on HR matters, drafting and reviewing local policies, and delivering trainings.
Provide strategic advice and support to managers in the field on staff relation issues and human resources related matters.
Prepare and manage key Field Office recruitments and talent pools, in light of JRS's global strategy and in collaboration with Country/ Regional Directors and local HR Officers.
Carry out trainings for Managers, HR Officers and staff in the field on HR topics and best practices.
Coordinate with JRS Consultants on organizational strategic topics such as Safeguarding, Employee Wellbeing, Gender Diversity and Inclusion, etc.
Lead and coordinate the preparation of Global HR meetings to be held remotely and/or in person.
Support and/or lead recruitments for key field staff, in collaboration with field management and/or local HR Officers.
Provide advice on career path and internal mobility options within and across JRS field offices. Coordinate activities related to emergency responses with field offices (e.g. COVID-19 crisis).
Support investigation processes in the field offices.
International Office
Design, contribute to and/or lead HR Projects addressed to field offices and occasionally to the International Office.
Contribute to the development of the Information Management System (IMS, HR Module's features addressed to field offices).
Contribute to the development and revision of organizational policies.
Collaborate with the HR Director in the development of the HR budget.
Assist the HR Director in the effective roll-out and implementation of the Global Employee Wellbeing Programme.
Keep abreast of developments in specific areas of human resources.
Perform other duties as assigned by supervisor.
Qualification and Competencies
A university degree in Human Resources or related field (organizational development; business administration, etc.) or a specific training, qualification or certification in human resources management.
A minimum of three (3) years of work experience in a similar role in an international or non-profit organization.
Field experience and/or experience working with field offices.
Excellent English, both verbal and written.
Proficiency in Microsoft Office 365.
Strong interpersonal skills and the ability to work in a multi-cultural, international, professional environment..
Strong ability to innovate in a changing environment and promote creativity within the organisation.
Strong analytical, strategic-thinking, and planning skills.
Desirable:
Working knowledge of Italian, French, Spanish and/or other languages.
Understanding of and commitment to humanitarian relief work and international humanitarian standards.
Previous working experience with faith-based organisations is an asset.
Core values and ethics
Commitment to JRS's mission, vision and values; ability to convey with enthusiasm JRS's role in accompanying and serving forcibly. displaced people and to advocate for their right to protection and a life in dignity.
High integrity, honesty and confidentiality; ability to deal tactfully and discreetly with people, situations and information.
Acceptance of diversity and inclusion as a core value.
Travels to field offices in JRS locations may be required
Terms and Conditions
Please note that this position is only open to candidates who possess EU citizenship or other legal authorization to work in the European Union.
Contract is for one year, renewable, with an initial probationary period of 3 months.  The JRS remuneration policy is aligned with the JRS ethos to offer effective and professional services and at the same time express solidarity with the people served. The salary range starts from Euro 30.000 gross annual.
How to apply
All applicants are requested to submit the following documents no later than 5th December 2021:
A cover letter describing the candidate's desire and motivation to work for JRS and how her/his qualifications and experience are a good fit for this position
Curriculum Vitae (CV) in English, including three (3) professional references with contact information, phone and email address.
Please note that due to urgent need, the screening of CVs will be carried out on an ongoing basis and a suitable candidate may be identified prior to the indicated deadline. Therefore, we encourage interested candidates to submit their application at their earliest convenience.
Only shortlisted candidates will be contacted.
Thank you for your interest in joining JRS
Altre posizioni che potrebbero interessarti
Via Magenta 5, 00185 Roma