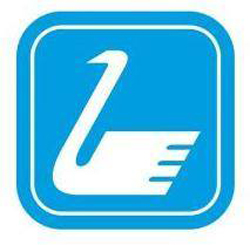 Dettagli Annuncio
Esperienza da 1 a 3 Anni

Livello Professionale Junior

Causa Cooperazione internazionaleEducazione, Formazione e Ricerca

Titolo di studio Laurea
Job Description
The Department of International Refugee Law and Migration Law at the International Institute of Humanitarian Law, Sanremo – Italy calls for applications to the position of HR, Finance & Administration Assistant.
The ideal candidate shares our values in promoting the respect of International Law and the safeguarding of human rights through compelling content in multiple formats. S/he is a flexible and proactive team player with solid and personal communication skills.
Applications:
Applications must be submitted by email addressed to refugee.department@iihl.org with subject:
VACANCY: HR, FINANCE AND ADMINISTRATION ASSISTANT.
The email should include the following:
Letter expressing interest in the position and outlining reasons why the application should be selected;
Updated Curriculum Vitae, including three references;
Application deadline: 1 November 2021.
The Institute may choose to begin the interview process before the application deadline should a suitable candidate be identified earlier.
Contract:
The incumbent will work for the International Institute of Humanitarian Law under a Consultancy contract until 31 December 2021. Subject to availability of funds and satisfactory performance, the
contract can be extended.
The incumbent will perform daily work in Sanremo, Italy. It is expected for her/him to travel to Geneva (CH) upon request of the Department's Director.
Requirements:
University Degree in Human Resources, Finance or Accounting;
1-2 year of experience in Human Resources, Finance or Accounting preferably in a nonprofit environment, or an equivalent combination of experience and training;
Knowledge of general accounting and accounting SW (preferred: Oracle Netsuite)
Well-developed computer skills, particularly MS Excel;
Experience in working directly with persons in need of protection and groups with specific needs is an asset;
Strong organizational and communication (written and oral) skills;
Ability to meet changing demands and to adapt to frequently changing priorities;
Ability to set schedules, meet deadlines, manage multiple tasks, and work as part of a team in an international environment.
Ability to maintain confidentiality;
Accurate reporting skills and attention to detail;
Required languages: fluent verbal and written English. Working knowledge of an additional UN Official Language is an asset.
Terms of Reference:
Under the supervision of the Finance Officer of the Department of International Refugee Law and Migration Law, the HR & Finance Administrative Assistant will:
Assist in the pre and post-hiring process
Sorting, filing and maintaining the relevant documentation (e.g. contracts, letters, offers) for efficient recordkeeping and easy retrieval
Preparing and archiving administrative requests and documents (e.g. travel expenses reports, purchase orders, vendor bills, notes of debit)
Supporting the use of the new online ERP system (Oracle Netsuite)
Assist in managing and updating monthly financial reports
Conduct any other tasks relevant to the Department's Programme, as assigned by the Director of the Department.
File Allegati
Altre posizioni che potrebbero interessarti
Via Magenta 5, 00185 Roma