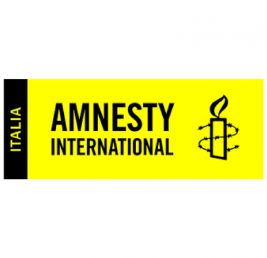 Dettagli Annuncio
Esperienza da 4 a 6 Anni

Livello Professionale Senior

Titolo di studio Master post universitario
Job Description
Please be informed that the first round of interviews will take place on 18 and 19 November 2021. Those selected must attend the interviews on these dates.
Reporting directly to the Director General you will have the responsibility of manage and develop our campaigns by a project–oriented approach to ensure maximum impact and alignment with international strategies. It is a great opportunity for creative people with strong campaigning and project management skills who are experts in Human Rights field and with a strong political acumen, ready to take up a new challenge.
About the Role
The Head of Campaigning ensures the following goals are reached:
Manage impactful and fully integrated campaigns by leading relevant campaigns, research, communications, activism and lobby specialists, and partners through the complete campaign lifecycle (issue identification, strategy development, campaign delivery, monitoring, campaign exit and impact assessment).
Oversee integrated planning and delivery for campaign projects under their brief, including links to research and communications, support the Director General in ensuring the Italian Section delivers a coherent suite of campaigning projects that reflect organisational priorities.
Promote innovation in campaigning across Italy, including trying new tactics, techniques, and methodologies.
Identify opportunities for cooperation and partnership with external organisations and rights holders through AI campaigns; ensure processes enable active participation of key stakeholders in campaign development.
About You
We are looking for a Head of Campaigning with the following characteristics:
Education
university degree (or equivalent) in Law, Politics or Policy Studies, Master's degree or specialisation (or equivalent) in the Human Rights field.
Experience
minimum of five years of relevant professional experience in international organisations with similar tasks, a high level of responsibility and a proven experience in managing successful campaigns;
3-5 years proven record of management and leadership success in a campaigning role with the achievement of accountable changes in the field of Human Rights, preferably in international NPOs;
leadership and management experience developing and nurturing relationships to drive collaborative change within an organisation.
Technical skills and knowledge
a good knowledge of Campaigning tools and methods on a national and international level, an in-depth knowledge of the Human Rights system and of the Human Rights situation in Italy and abroad;
demonstrated knowledge of the complete campaign lifecycle (issue identification, strategy development, campaign delivery, monitoring, campaign exit and impact assessment);
a great ability to manage Campaigning Projects aimed at raising awareness and promoting Human Rights;
written and oral proficiency in Italian and English are essential.
Competencies
Focusing on outcomes: ability to achieve stretching goals and realise business benefits, using the simplest way to deliver results.
Building and maintaining relationships: ability to develop strong, collaborative relationships with diverse stakeholders from all communities and backgrounds.
Project Management: developing and managing clearly defined work plans and identify objectives, results, and success indicators in light of organizational strategies and of constraints, opportunities, and resources.
Ability to work in multi-cultural environment with appropriate sensitivity to differences of culture, gender and physical ability; commitment to Amnesty International values.
About Us
We are an independent, global movement made up of over 7 million people who campaigns courageously for human rights for everyone. We are active in the Global North and Global South. In Italy, our organization has about 500.000 supporters and 2.000 activists.
We are independent of any government, political ideology, economic interest, or religion to ensure we can speak out on human rights abuses wherever they occur.
How to Apply
To apply for this post, please send:
curriculum vitae containing the personal data processing authorisation according to General Data Protection Regulation (2016/279);
cover letter containing a self-assessment of the above-described characteristics.
Please make sure the three files are in PDF format and their titles are "first name last name CV", "first name last name CL".
Please send the files to the Human Resources and Organisational Development Unit by writing to the following address: recruiting@ai-italy.it (applications sent to other e-mail addresses will be disregarded).
The e-mail subject must be "Head of Campaigning". Please also indicate how you came across the vacancy information.
Only applications including these criteria and received by 14 November 2021 will be taken into consideration.
Shortlisted applicants will be contacted within five days after the vacancy closes.
We receive a huge number of applications for our vacancies; thus, we cannot reply to applicants who don't make it to the longlist, and we apologize for this: please be aware that only shortlisted candidates will be contacted.
We are an equal opportunity employer and value diversity at our organization. We do not discriminate on the basis of race, religion, color, national origin, gender, sexual orientation, age, marital status, veteran status, or disability status.
Skills richieste
Altre posizioni che potrebbero interessarti
Foro Buonaparte 44, 20121 Milano