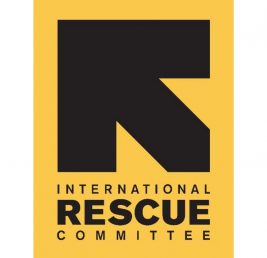 Dettagli Annuncio
Esperienza da 1 a 3 Anni

Livello Professionale Intermedio

Causa Educazione, Formazione e RicercaEmergenze, catastrofi e Protezione civileInnovazione Sociale e Sviluppo economicoIntegrazione e Accoglienza Migranti e Rifugiati

Titolo di studio Licenza media
Job Description
Grants Officer, IRC Italy
Location: Milan preferred; home-based from other locations in Italy possible for the right candidate
Background
The International Rescue Committee (IRC) responds to the world's worst humanitarian crises and helps people to survive and rebuild their lives. Founded in 1933, the IRC offers lifesaving care and life- changing assistance to refugees forced to flee from war or disaster. At work today in over 40 countries, the IRC aims to restore safety, dignity and hope to millions who are uprooted and struggling to endure. In response to the increased refugee arrivals into Europe, the IRC established the program initially in Greece, which was expanded with programs in Serbia and wider Balkans and with programs in Germany. Following a first assessment conducted in January 2017 in Italy and another one in July 2017, several critical protection gaps were identified within assistance provided to refugees in migrants in Italy: mental health and psychosocial support (MHPSS), assistance to unaccompanied children, information provision and legal support. To respond to the identified gaps IRC established a small presence in Italy. Programs in Italy include Refugee.Info web-based information platform, child protection programming targeting unaccompanied children and victims of trafficking, mentoring programs for the socio-economic inclusion of refugee youth, WPE and education (social emotional learning and healing classrooms).
Job Summary 
The Grants Officer works closely with the Program Coordinator, Program Manager, and other program staff to ensure the oversight of grants and partnerships management processes for IRC Italy, in line with IRC and donor regulations and requirements. The position supports donor reporting, business development, grant management / donor interface and compliance oversight for ongoing projects.
Specific Duties and Responsibilities
Lead on internal and external reporting with programs and finance, ensuring high-quality, well-written and timely reports meeting donor and IRC requirements. Maintain close collaboration with relevant program and support staff in preparation of donor reports.
Ensure quality information management through regular maintenance of grant files, reporting calendars, timely submission and updating of internal IRC documentation and other grants management tracking tools (e.g. OTIS).
Lead grant opening, review and closing meetings, including with IRC partners, to ensure that grants are implemented in compliance with the IRC and relevant donor regulations, and support strong financial and operational grant management
Lead on ensuring compliance with IRC's Partnerships Excellence for Equality and Results System (PEERS) requirements, including acting as main focal point for partners on administrative, contractual, and reporting issues.
Support programs as needed with Monitoring and evaluation, including capture and documentation of lessons learnt
Support programs to ensure that IRC grants are well-administered and implemented in compliance with the relevant donor regulations and IRC procedures.
Maintain a broad and deep understanding of donor policies, regulations, and procedures and assist program technical leads and operations staff with understanding them.
Contribute to and coordinate the development of high-quality proposals and concept papers for submission to donors including technical and financial offers
Lead on budgeting as requested for new proposals in line with standard IRC budgeting practices, in close collaboration with relevant finance, supply chain and program staff
Support program design for new business development opportunities with relevant program and field staff upon request.
Develop and maintain effective working relationships with all departments, partners, organizations, and actors.
Other duties as assigned by the Program Coordinator.
 KEY WORKING RELATIONSHIPS:
Position Reports to IRC Italy Program Coordinator
Required to work closely with the IRC Italy Program team as well as the regional support team (Finance, Supply Chain, HR) based in Belgrade
Other internal collaboration with IRC HQ departments as needed including Resource and Acquisitions Management team, Finance, Communications etc.
External collaboration with donors and implementing partners
 REQUIREMENTS:
Bachelor's degree required in relevant field; Master's degree or equivalent education preferred.
Minimum 3 years of progressive professional experience in grant management, budgeting, compliance and / or program support with a non-profit/NGO
Experience working with EU, Italian public / government, and private donors
Knowledge of compliance requirements and experience in basic financial management for relevant donors preferred (e.g. DG HOME / JUST, private foundations, municipalities, national AMIF authority)
Demonstrated ability to work, manage, and meet competing deadlines in a fast-paced and changing work environment
Well organized with attention to detail.
Excellent computer skills (Word, Excel, PowerPoint, Outlook)
Fluency in Italian and English with strong writing skills
Ability to carry out responsibilities independently with minimal support
Strong interest in supporting refugees and vulnerable populations
Positive and professional attitude, including ability to work well in a team setting, comfortable in a multi-cultural environment and solution oriented.
Flexibility to adapt to changing requirements
Application:
Interested candidates are invited to submit their resume and cover letter in English.
We encourage candidates to apply as early as possible. Due to the urgency of recruitment interviews will be conducted on a rolling basis before the deadline. Only shortlisted candidates will be contacted.
 IRC is an Equal Opportunity Employer IRC considers all applicants on the basis of merit without regard to race, sex, color, national origin, religion, sexual orientation, age, marital status, veteran status or disability.
 The IRC and IRC workers must adhere to the values and principles outlined in IRC Way Standards for Professional Conduct.  These are Integrity, Service, and Accountability.  In accordance with these values, the IRC operates and enforces policies on Beneficiary Protection from Exploitation and Abuse, Child Safeguarding, Anti Workplace Harassment, Fiscal Integrity, and Anti-Retaliation.
Skills richieste
Altre posizioni che potrebbero interessarti