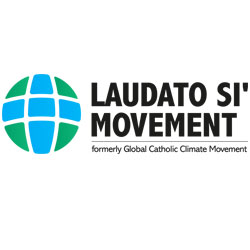 Dettagli Annuncio
Esperienza da 4 a 6 Anni

Causa Ambiente, Clima e animali
Job Description
About LSM
Laudato Si' Movement serves the Catholic family worldwide to turn Pope Francis' Laudato Si' encyclical letter into bold action for climate and ecological justice. Laudato Si' Movement's  movement-building efforts draw on the combined gifts of over 800 member organizations and thousands of grassroots volunteers to help bring the Laudato Si' message to life.
About the position:
The Executive Assistant (EA) to the Executive Director (ED) of the Laudato Si' Movement (LSM) shall provide administrative support and serve as a primary point of contact for all internal and external stakeholders. The EA will also organize agenda and logistics for meetings, be responsible for recording the minutes/taking notes in meetings, and reminding staff members of follow-up actions required or decisions needed from said meetings. From time to time and as assigned by the ED, the EA may be expected to manage projects, which may involve participation from other teams and staff members. The EA should have experience interacting with high level executives and the ability to manage up through tact, anticipation of needs, strong attention to detail, and a high level of confidentiality.
Areas of responsibility:
Assist the Executive Director in the preparation and management of the ED's work plan
Manage the calendar of the Executive Director with a high level of detail, coordinating and prioritizing daily tasks
Be an extension of our Executive Director, embodying our core values and inspiring celebration. Serve as a brand ambassador, both internally and externally.  Understand priorities, internal and international dynamics, and overall how we can move the mission forward
Inbox management for the Executive Director, including drafting emails and providing acknowledgment
Work directly with the Leadership Team and Board of Directors to schedule critical standing meetings, events, calls, etc.
Format information for internal and external communication such as, memos, emails, presentations and reports
Help move along deliverables, facilitate special requests, and contribute/execute on last-minute ideas
Proactively function as a friendly gatekeeper, handling confidential and sensitive information with discretion and professionalism
Assist the ED in the organization of meetings, providing logistical support, preparing the agenda and materials, documentation requirements for the said meetings
Process Expense reports and arrange travel plans as needed
Perform other job-related duties as requested or assigned by the Executive Director
Requirements:
Undergraduate university degree
3-6 years of experience as an Executive Assistant in a dynamic and fast-growing environment
Proficient using G-suite, Microsoft Office, Slack and Asana
Excellent written, verbal and interpersonal communication skills
Track record of managing schedules and processes in a very fast-paced environment
Comfort operating within a dynamic environment and executing in situations where paths are uncharted
Ability and willingness to provide executive support beyond the scope of a typical workday
Understands overall management principles/best practices
Fluency in English and proficiency in Italian and/or Spanish
Comfort working in a Catholic environment that is rooted in prayer and the spirituality of Laudato Si
Attributes:
You are able to manage multiple, shifting priorities in a high pressure, fast paced atmosphere with grace, positivity, and a calm demeanor
You value quality and pay close attention to detail, taking full ownership of whatever is thrown your way with a high level of service, responsiveness, and follow-through for both internal and external stakeholders
You are a strategic thinker and you will act as a sounding board to the Executive Director
You are a quick learner with an intuitive mindset, excellent problem-solving skills and are able to stay a step ahead at all times
You are a highly motivated self-starter who works well with a lot of autonomy and little direction, and you understand when and how to appropriately involve others and ask for help
You're an expert communicator with above average formal/informal writing skills
Ability to work effectively in a team but also to work independently, and unsupervised
You have strong interpersonal skills and thrive on building meaningful, trusting relationships even with people of different cultures
You are willing to travel as needed (up to 5-10%) for the role.
Languages:
Fluency in English is required and high proficiency in Italian and/or Spanish is desirable.
 Location:
Remote; ability to work in Rome is preferred but not required
Work environment
Remote, with an option to work from the LSM Rome office if desired.
Type:
To apply, please submit the following documents:
CV
Cover letter (one page).
Salary Expectation
A  video in which you answer the following questions: 
                      -What is your experience as an Executive Assistant?
                      -Why would you like to work for LSM?
                     -Do you have any experience working with Catholic institutions? If not, what's the closest relevant  experience?
The video has to be recorded in English and no more than 3 minutes of length. For submitting the video, we recommend you to upload and save your video with your name in your personal Google Drive. Then, change the settings of the video to: "anyone with the link can view". Copy the link in the application form. You can also use other platforms (such as Dropbox, Youtube, Dailymotion, etc) for sharing your video link.
How to apply: click the "Apply Now / Invia Candidatura" button at the top of this page on Job4good.
Application deadline:
On a rolling basis, with November 26 as the latest.
Skills richieste
Altre posizioni che potrebbero interessarti