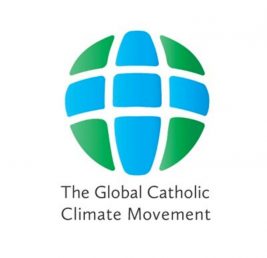 Dettagli Annuncio
Esperienza da 1 a 3 Anni

Livello Professionale Junior

Causa Ambiente, Clima e animaliReligione ed Esercizio di culto
Job Description
About GCCM
Global Catholic Climate Movement is an international network of Catholic people and 750 member organizations, all working together to develop solutions to the climate crisis. We are led by the Holy Spirit, and we find joy and support in our faith and each other. We act at the forefront of faith-based efforts to protect the environment, and our work is very fast-paced, with multiple projects and priorities managed daily. We enjoy a collaborative working environment in which everyone is committed to tackling the climate crisis with courage and love. We believe, as Pope Francis said in Laudato Si', that "truly, much can be done!"
About this position
Inspired by the Papal Encyclical Laudato Si', the Global Catholic Climate Movement's mission is to motivate the Catholic community to actively care for Creation and promote climate and social justice. The European In-Country Programs Coordinator is a new role to support GCCM's movement building work in Europe. The incumbent will lead the coordination, growth and strengthening of GCCM's flagship programme, the Laudato Si' Animators (LSAs) training in Europe. This training and mentorship programme empowers grassroots Catholics to become leaders in their parishes, communities and other levels, mobilising for eco-spirituality, eco-action and eco-advocacy. The Coordinator will also play a key role in supporting the growth and maintenance of GCCM's network of LSAs, member organizations, and allies in Europe.  This will include participation in the annual Season of Creation campaign, a month of holistic action in support of creation care at the local, national and international levels. GCCM is looking for a highly motivated individual to support the growth of these key movement building programmes in Europe and to support dynamic and impactful action to help achieve GCCM's strategic goals.
Key Responsibilities
Training
Support the development and delivery of training and mentorship programmes for LSAs in Europe. This role will primarily focus on the English speaking LSA programmes, which attracts people from many countries in Europe.
Contribute to the strengthening of training content and delivery mechanisms, and to growing the numbers participating in and graduating from the English speaking programmes in Europe.
Accompany participants from Europe during the training to support successful completion of the programme and their progression to next steps in their LSA journey.
Network Building and Engagement
Implement, maintain and strengthen as needed, communication and support structures for existing LSAs in Europe, including supporting them to create or engage with Laudato Si structures and initiatives.
Develop and maintain strong relationships with key partner organisations in European countries (such as Bishops Conference, Catholic organisations and religious orders) to ensure LSAs and GCCM programmes and campaigns contribute to strengthened and sustainable Catholic collaboration on bringing Laudato Si to life. Work with these partners, where appropriate, to implement LSA trainings and support the development or strengthening of Laudato Si structures and initiatives.
Work with GCCM's network in priority countries to identify and pursue GCCM 'added value' to strengthen Catholic collaboration on bringing Laudato Si to life.
Mobilise GCCM's network in Europe, including LSAs and partners (in countries where GCCM does not have staff) for the annual Season of Creation campaign, and for other key campaigns and initiatives as required.
Coordination and Development
Lead the development of European level movement building initiatives that bring LSAs and partners in Europe together, such as on or offline retreats and trainings.
Create and maintain a database of GCCM stakeholders in Europe.
Align movement building in Europe with the worldwide approach as appropriate, through ongoing communication and participation in GCCM global Organising Team.
Provide support to national Organisers (GCCM staff) in Europe as needed, to manage and strengthen support to LSAs in their country.
Skills and Characteristics
Essential
At least 2 years experience successfully supporting distributed volunteer networks.
At least 2 years experience working on promotion of eco-spirituality, eco-action or eco-advocacy.
Experience successfully coordinating people, organizations and processes.
Experience successfully planning and delivering on and offline events.
Training and mentoring experience.
Excellent relationship building skills (remote and in person)
Excellent written and oral communication skills.
Motivational skills (able to create networks and to empower people)
Excellent IT skills
Good understanding of Catholic Social Teaching and/or the Laudato Si Encyclical.
Desirable
Experience working with the Catholic Church or Catholic organisations (voluntary or paid).
Media/communications experience.
Experience using online programmes such as zoom, slack, google suite.
Languages: Fluent English essential. Ability to work in another European language highly desirable, in particular Italian and French.
Salary: Competitive salary commensurate with experience
Hours: 40 hours per week
Location: Europe
Type: Full-time position
Start Date: As soon as possible.
Work environment: This position will work remotely.
To apply:  Please send your CV and a cover letter (in English) explaining in nearly 400 words why you are interested in this position.
Application Deadline: February 7, 2021
Skills richieste
Altre posizioni che potrebbero interessarti