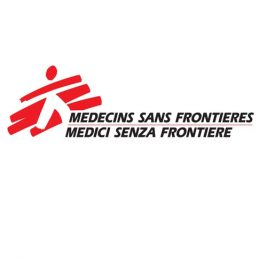 Dettagli Annuncio
Esperienza da 7 a 10 Anni

Livello Professionale Senior

Causa Cooperazione internazionaleEducazione, Formazione e RicercaEmergenze, catastrofi e Protezione civileIntegrazione e Accoglienza Migranti e Rifugiati

Titolo di studio Laurea
Job Description
Background
Médecins Sans Frontières (MSF) is a leading international independent medical humanitarian organisation, dedicated to providing expert medical relief to vulnerable populations at times of conflict or disaster. In over 71 countries worldwide, MSF provides both life-saving emergency relief and longer-term assistance to make basic healthcare services available to the most vulnerable or excluded communities.
The Italian section of MSF contributes to the International MSF movement through human resources, fundraising, communication, support to field operations and programmes.
The "Programmes Department" is a new organizational set-up, which is currently tested in Italy. It is
organized in three main areas (hereafter also "units"): the Programmes Unit, the Medical Unit and the
Humanitarian Affairs Unit. The main objectives of the Department are: i) manage operations in Italy; ii) improve MSF Italy medical humanitarian profile and support operations through the development of specific capacity and skills; iii) optimize and implement effective humanitarian affairs and advocacy activities, addressing medical-humanitarian priorities in relation to operational needs and the Italian context; iv) test and learn new organizational set-up.
Scope, reporting and accountability lines
The Programmes Department Director is responsible for the development and implementation of the strategy of the Programmes Department. S/he represents and defends MSF Italy's interest before third
parties, according to the organization's charter, policies, and ethics as well as international and national laws and regulations, in order to develop and effectively implement operations in Italy.
S/he reports to the General Director, s/he is a member of the Management Team of MSF Italy. Moreover,
s/he has a functional line with the Director of Operations of OCB, Operational Center Belgium.
Main responsibilities
– S/he defines the strategic planning for Programmes Department, which will include operations in Italy through the Programmes Unit, activities of the Medical unit and the Humanitarian affairs unit.
– S/he leads the development, test and revision of a new organizational set-up for the Programmes Department and ensures that a proper planning, with key milestones and indicators of success is in place;
– S/he oversees the development of MSF stakeholder management, in relation to the Programmes Department work, and oversees the development of a proper communication plan.
– S/he is accountable for and supervises the implementation of projects and programmes and evaluates their evolution, final results and achievements to ensure that organization's technical and ethical standards are followed and objectives are achieved.
– S/he is responsible for capitalize learning and set up a continuous learning approach for the Programmes Unit.
– S/he is responsible to connect with MSF IT's OC partners (and other initiatives in the movement), to identify opportunities of collaboration, further partnerships and knowledge sharing.
– S/he analyses the political, humanitarian issues at stake, and health situation across the country through established contacts with key persons/institutions.
– S/he represents MSF Italy for operational topics in the country towards institutions, other NGO's and humanitarian organizations, donors, other MSF entities, media and general public.
– S/he promotes operational objectives in Italy in coordination with MSF Italy General Director, and identifies the support strategy to operations in Italy.
Management and Interdepartmental coordination:
– S/he coaches her/his team in the implementation of strategies and plans, in order to achieve the relevant goals and objectives.
– S/he leads, manages and evaluates her/his direct reports, promoting commitment, collaboration (both internal and external to the Department), motivation and professional growth.
– S/he ensures good information flows, communication and synergy among all the team members and among the other MSF Italy components.
– S/he ensures and coordinates the department's budget/budget revisions; annual plan/annual plan revisions; reports.
– S/he ensures that team members work with other MSF Italy Departments to coordinate programmes activities.
– S/he ensures the integration of programmes activities with MSF Italy strategic planning, as well as processes and procedures.
Project Management:
– S/he ensures that the Programmes Department is established over a solid roadmap, with clear objectives of success, hypothesis to be tested and key milestones.
– S/he makes sure that objectives are clear and shared across all key stakeholders.
– S/he develops business cases for new activities, developing clear value propositions and "test plans".
– S/he establishes organized and structured learning processes in the Unit, to quickly capitalize learnings and modify the course of action (if necessary).
MSF Italy Management Team:
– As a member of the Management Team, s/he participates in developing and carrying out organization
wide goals and objectives, formulating and managing organizational policies.
International Network:
– In reference to the MSF International Network, s/he represents actively MSF Italy in specific working
groups, wherever relevant to the work and experience of the Programmes Department.
– S/he represents MSF Italy in national NGO's platforms and towards institutions on relevant operational issues.
OCB Recentralization Initiate:
– S/he coordinates with the Recentralization Initiative in OCB to understand how the Programmes Department development is going to plug into it and subsequently develop a plan.
Profile and qualifications
– At least seven years of experience in the international humanitarian sector, including at least 3 years of experience in leading roles at senior level. Experience in MSF Partner sections and/or in the field for MSF is a strong advantage
– Extensive knowledge of MSF operational processes and procedures
– Extensive knowledge of operational and humanitarian challenges. Knowledge of the European and Italian policy context relevant to migration is an advantage
– Proven experience in managing international projects with high complexity
– Extensive track record in leading, enabling and coaching staff members
– Strong competences in Project Management. Knowledge of Agile PM, PMBOK, Prince2, Human Centered Design and/or specific PM certifications represent strong assets
– Work by objectives
– Commitment towards MSF principles
– Strategic and analytical thinking
– Strong ability of networking and building relationships. A good network in Italy (Institutions, other NGO's, public health system, academia) is an advantage
– University degree or equivalent
– Excellent level of English (C1). A good level of Italian (B2) is an advantage
Moreover, it is considered as a plus:
– An MSF operational background of Head of Mission
– A previous experience in leading innovative organizational structures
– Good knowledge of French, or Arabic or Spanish
Conditions
Contract: Full-time, contract level: 'Dirigente' – Fixed term of 2 years, renewable for 3 years
Duty Station: Based in the MSF Italy Rome office. Frequent travels in Italy and Europe.
Start Date: Mid-September – October 2021
Application procedure: To apply for this role, please submit your application containing your detailed motivation letter and CV (both in English) through the MSF Italy website.
Skills richieste
Altre posizioni che potrebbero interessarti