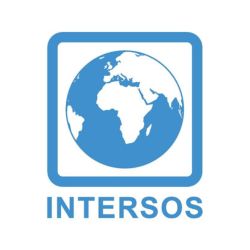 Dettagli Annuncio
Causa

Cooperazione internazionaleEmergenze, catastrofi e Protezione civileIntegrazione e Accoglienza Migranti e Rifugiati
Job Description
INTERSOS is an independent humanitarian organization that assists the victims of natural disasters, armed conflicts and exclusion. Its activities are based on the principles of solidarity, justice, human dignity, equality of rights and opportunities, respect for diversity and coexistence, paying special attention to the most vulnerable people.
Terms of reference
Job Title: Country Finance Coordinator
Code: SR-58-9079
Duty station: Teheran
Starting date: 01/01/2024
Contract duration: 12 months
Reporting to: Head of Mission
Supervision of:Finance team
Dependents: Family duty station
General context of the project
Iran faces a significant deterioration of the humanitarian situation which is likely to further worsen in the next months. The latest developments in Afghanistan (August 2021) are further worsening the humanitarian situation for thousands of Afghans who are currently obliged to flee their homes. It is widely anticipated that Afghanistan's humanitarian situation may deteriorate further, given that the international support to key essential and social services – food aid, health, education, and other essential services, is currently frozen. The deterioration of the humanitarian situation led already to a massive number of displacements towards Iran (around 5 millions Afghan refugees in Iran as of August 2023).
Concerns are further increasing for both Iranians and Afghans with limited access to basic services, especially health care, due to the country's ongoing economic crisis and the difficulty to import
essential medical goods. COVID-19 had a severe impact on the socioeconomic situation and causes loss of employment, especially for the poorest 40% of the population. Most vulnerable Afghans and Iranians increasingly resort to negative coping mechanisms; 46 million people live below or just above the multidimensional poverty line; 32 million people are affected by some food insecurity and malnutrition, with 1 million children already at risk of severe acute malnutrition prior to COVID-19; 3 million households are female-headed, and child-headed households are on the rise. Malnutrition is increasingly visible, in particular in rural and remote areas.
For these reasons, INTERSOS has decided to open its humanitarian operations in Iran in 2022. INTERSOS strategic presence in Iran will guarantee a strong and effective humanitarian response to the newly
displaced as well as the most vulnerable Iranian host communities filling also the gap that the country is experiencing in terms of international humanitarian actors presence. The presence in Iran will also strategically boost INTERSOS capacity to respond to the Afghan crisis at regional level considering the over 20 years of humanitarian activity in Afghanistan.
General purpose of the position
Define, coordinate, and monitor the implementation and management of finance strategies, policies, internal control and all financial administrative in the mission, in line with the context and operational challenges and INTERSOS protocols, standards and procedures, and with the Regional Finance Coordinator's directions, in order to provide accurate, transparent, timely and reliable financial information to the organization and third parties on the allocation of resources in the projects.
Main responsibilities and tasks
Strategy and budget
As an active member of the Senior Management Team (SMT), participate in the definition of the missions' objectives and strategies planning, implementing and monitoring the financial operational and budget needs, anticipating changes and challenges and planning accordingly, in order to ensure budget is appropriate.

Define the financial strategy for the mission and the country, assessing and mitigating the financial risks of the mission, and the project economic and financial plan together with the Head of Mission and linking with the Project Managers & Programme Coordinator.

Provide regular and adequate indicators to monitor the financial position of the mission and provide relevant cost analysis, regularly monitor of expenses vs budget, analyse variances and suggest corrective actions when needed èdevelop / update / operationalise the INTERSOS mission's Cost Recovery Tool.

Provide technical lead & support to the Head of Mission on drafting new projects' budget preparation.

Conduct monthly Financial Plan (FP) meetings with departments, program focal persons, budget holders (BH) to ensure realistic updates of the budget forecast.

Prepare BVA (Budget Versus Actual) on monthly basis for all the different projects and share with Project Managers, budget holders, and the Head of Mission for review.

Conduct refresher financial monitoring orientations to non-finance staff and department heads.
Accounting and Treasury
Ensure the accounting process is efficient and accurate, foreseeing an adequate level of verification and segregation of duties based on the dimension and the staff of the mission. The accounting database must be compliant with the INTERSOS' standard accounting practices, reconciled on a monthly basis following the standard internal control mechanisms and enforce an effective monitoring of payment of suppliers, social/tax institutions and staffs' salaries.

Coordinate the efficient management of the treasury including to ensure the smooth running of operations and maintain control on security risks. This includes among other things, definition of minimum levels of cash, cash-flow forecast for projects and NGO budget (internal INTERSOS budget), management of local bank accounts, bank/cash reconciliation, transfer of funds to field bases, relations with banks and/or other financial institutions at mission level, identify in advance the financial issues and cash crunch.
Compliance
Ensure proper implementation and respect of INTERSOS policies and guidelines and compliance with donors' procedures, ensuring they are aligned with legal requirements and within the national legal framework, and designing or adapting relevant local policies, procedures and tools for optimised management of the mission's financial resources.

Sensitise key executive staffs as Coordinators, budget holders and relevant management on financial risks and the extent of their financial responsibilities.

In collaboration with Regional Finance Coordinator, manage the funding agreements with donors e.g. coordinating and preparing proposals and financial reports and managing donor contracts.

Ensure the implementation of a relevant mission organisational set up and a reliable internal control system, in order to meet all financial obligations while keeping financial ethics respected within the mission and making use of the New Accounting Information System, or when not available, using the tools and templates provided by the procedural protocols.
Administration and HR
Is responsible for mission administrative-accounting documents and all finished project documentation. Submit to the Regional Finance Coordinator and the HQ Finance Director the accounting reports and the supporting official documentation on individual projects and contracts.

Collaborate with HR department to accomplish the administrative requirements on staffs related matters.

Coordinate and oversee the monthly and yearly closing of accounts guarantying that the statement reflects the financial reality of the mission.
People management
Is responsible for the management, supervision and development of the finance team, including coaching, training, motivating and ensuring their capability, detecting potential conflicts and finding solutions when necessary.

Participate to the HR processes (recruitment, training, briefing/debriefing, evaluation, potential, detection, staff's development and internal communication) in order to ensure both the sizing and the amount of knowledge required for the activities s/he is accountable for.
Logistics
In collaboration with the Logistics Coordinator ensure the proper execution of goods, works and services procurement processes in conformity with INTERSOS and donors' guidelines.
Required profile and experience
Education
Advanced University degree in one or more of the following areas is preferred: Finance Management, Business Administration, Management, International Economics, International Development, Contract/Commercial Law.
Professional Experience
Minimum of 3 years of relevant work experience at national and international level working as admin-finance Coordinator, also in humanitarian field locations.
Languages
Fluency in English is required.
Personal Requirements
Strong team spirit, comfortable in a multi-cultural environment

Attention to detail and structured way of approaching tasks (very organized)

Ability to plan ahead and output oriented (pro-active)

Ability to adhere to deadlines and respect line management

Very strong interpersonal skills: strong communication and diplomatic skills

Practical and problem-solver

Commitment to INTERSOS principles
HOW TO APPLY:
Interested candidates are invited to apply following the link below: 
https://www.intersos.org/en/work-with-us/field/#intersosorg-vacancies/vacancy-details/65032b2c0a35cb0027ba0e4c/
Please note that our application process is made of 3 quick steps: register (including your name, email, password and citizenship), sign-up and apply by attaching your CV in PDF format. Through the platform, candidates will be able to track their applications' history with INTERSOS. 
Please also mention the name, position and contact details of at least three references: two line managers and one HR referent. Family members are to be excluded.
Only short-listed candidates will be contacted for the first interview.
Altre posizioni che potrebbero interessarti