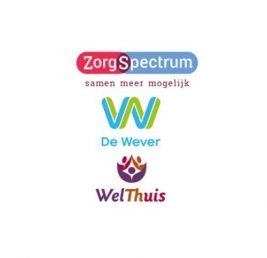 Job Description
Work in a Dutch nursing home
Looking for a healthcare job in the elderly care sector in the Netherlands? Is it your passion to care for elderly and rehabilitating patients who need long term care?
The Dutch population is ageing more and more rapidly. As a consequence the demand for healthcare workers is increasing. In particular in the geriatric sector of healthcare. We are looking for qualified Verzorgende-IG (Verzorgende Individuele Gezondheidszorg / Caregivers Individual Healthcare) for various nursing homes in the Netherlands for 24 to 36 hours per week work.
Avant Talent Group is a Dutch staffing company that recruits qualified healthcare professionals in the Netherlands and from abroad who will work for one of our customers. We organise special language courses for healthcare professionals that would like to work in the Netherlands but do not qualify yet because of the language barrier. We are looking for workers for our clients such as De Wever in Tilburg, ZorgSpectrum in Nieuwegein, Houten en Vianen en WelThuis in Gouda, Schoonhoven, Bergambacht, Zoetermeer etc. We will be legally your employer, but the client nursing home will instruct you about the work, give you your schedule etc.
For De Wever in Tilburg there are open positions at the nursing homes Damast (3 positions), De Hazelaar (3 positions), De Heikant (2 Positions), Notre Dame (2 positions), Den Herdgang (2 positions) all for 24 to 36 hours per week according to the schedule.
For WelThuis there are open positions at the nursing homes Borchleen in Schoonhoven (3 positions), De Bovenberghe in Schoonhoven (3 positions), De Westerweeren in Bergambacht (3 positions), Wilgenhoven in Stolwijk (2 positions), Olympiadehuis in Gouda (2 positions), Vivaldi in Zoetermeer (2 positions) all for 24 to 36 hours per week according to the schedule.
For ZorgSpectrum there are open positions at the nursing homes De Geinsche Hof in Nieuwegein (6 positions), Hof van Batenstein in Vianen UT (6 positions), Het Houtens Erf in Houten (9 positions) all for 32 to 36 hours per week according to the schedule.
What is the job like?
Nursing homes provide residential care for elderly or disabled people. Nursing homes are used by people who do not need to be in a hospital, but cannot be cared for at home.
The Verzorgende-IG works in low to medium complex care situations that are predictable and not life threatening. Activities are performed within guidelines and protocols, within the limits of competence and in accordance with the agreements in the patient's care plan. You are expected to work both in a team and independently. The job can consist of some technical nursing work and to a large extent the basic care activities, also referred to as activities of daily living, can include assisting with bathing and dressing residents, helping residents with meals, either serving them or with feeding, transferring to and from the bed or wheelchair, making and cleaning beds, assisting with toileting.
The nice things about the work as Verzorgende-IG is the contact you have with the people you need to care for. Also the reactions you get from people and how they value the work. Working with the elderly in particular is something very special. The things these people have all experienced in the past, you are a listening ear to them. The technical operations that you may perform are also fun to do.
General requirements
We are looking for motivated and qualified workers. We are looking for applicants that meet the following job requirements:
You have a valid work permit for the Netherlands or an EU nationality that does not require a work permit for the Netherlands;
You have a good command of the Dutch language at a B1 level (if you can not speak Dutch yet you can still apply and follow an intensive language course first);
If you still have to learn the Dutch language it is important that you have a good command of the English and/or German language, A2 level or higher;
You have a passion for working in (psycho) geriatric and/or somatic care in a nursing home;
Ideally you have 1 year related work experience in healthcare through jobs and/or internships;
A VOG (Certificate of Good Conduct Statement) may need to be submitted prior to your employment (you will be reimbursed for the costs);
You are prepared to work in various shifts according to the roster;
Work experience with geriatric patients as a nurse or caregiver is an advantage;
If you move from abroad to the Netherlands for this position and you were born abroad, you need to be able to request a birth certificate from your government. This is necessary for the procedure to be registered with the municipality in the Netherlands later on.
Diploma and professional requirements
In order to qualify to work in the Netherlands as Verzorgende-IG you need to have an MBO 3 diploma Verzorgende-IG  or have a certificate from CIBG that states that your diploma is recognized and qualified to work as Verzorgende-IG in the Netherlands. For the recognition procedure you need to follow the instructions provided by the CIBG on their website. We can help you with this procedure. The documents that need to be submitted should be in Dutch, English, German or French. Or an official translation from another language to Dutch or English. More information is provided on the website of CIBG: https://www.bigregister.nl/buitenlands-diploma/procedures/erkenning-beroepskwalificaties
Application
To apply for this job please send your updated CV including a motivation letter in Dutch or English and proof of meeting the professional / diploma requirements to [email protected] we will carefully review your application and if we think you are a good match we will invite you to the Netherlands for an interview and some assessments.
Interviews
The interviews will be held in the Netherlands end of december and early january. If you are invited for a job interview but you live in another EU country, you can request an allowance (flat rate) which will contribute to your travel and subsistence costs through the EURES program. See for more info: http://www.yourfirsteuresjob.eu
Language program prior to employment
Arguably the most important part of working in healthcare is communication. Avant Talent Group organises intensive language courses for healthcare professionals. You join the language program prior to your employment. The courses are specifically made for healthcare professionals. The planned start date for the course is mid january next year. Within 7 to 8 months you will learn the Dutch language at a good level. After completion of the course you are qualified to start working directly. Not only will this make your new job much easier, it will help you to settle better in the Netherlands if you can speak the language. At the end of the language training you will have a solid B1 / B1+ level in Dutch. The program is 5 days a week from 09.00 to 16.00. To make it convenient for you to participate in the course, classes are virtual with video conferencing software. You can follow the course from your home or any other location. You will study together with a group of ambitious healthcare professionals. The course is professional yet fun and informal!
The costs of the language training are around €5250,- including books and materials. Avant Talent Group pays for the full costs when you enter into permanent employment and stay for at least 2 years.
Job benefits
After the language training you get an employment contract for an indefinite time;
Salaries are according to the CAO VVT (Collective Labor Agreement for nursing homes). For ZorgSpectrum and de Wever the salary is in scale FWG 35 with a salary range from €1838,58 to €2668,93 per month before taxes based on a full time workweek of 36 hours. There are 13 steps in this FWG 35 scale and the salary will depend on your experience and knowledge. Each year you can go up 1 step in salary.  €2668,93 is the highest step of salary for this job according to the collective labour agreement in FWG 35. For WelThuis the salary is in scale FWG 40 with a salary range from €1940,07 to €2870,58 per month before taxes based on a full time workweek of 36 hours. You also get some travel compensation according to the CAO, how much depends on how far you will live from the workplace; You get an 8% yearly holiday allowance and you get a retirement plan.
Living in the Netherlands
In the Netherlands we can you find living place together with other healthcare workers from abroad. You can live with 2 or 3 others in a shared house. The cost is approximately €400 per month. Of course you are also free to find your own house or apartment. In the Netherlands it is mandatory to have a health insurance. This health insurance price differs per insurer and cost you between 121 and 134 euros per month.  When you travel to the Netherlands to start your job, you can receive an allowance (flat rate) from EURES to help defray some of the travel and subsistence costs connected to your relocation to the Netherlands. The fixed amount is €1050 http://www.yourfirsteuresjob.eu
Altre posizioni che potrebbero interessarti