Italy has been going through a public health emergency and this has triggered a massive wave of solidarity throughout the country. In the last weeks, many fundraising campaigns have been created to help hospitals, who are in desperate need of medical equipment and additional staff.
There are thousands of fundraising campaigns for hospitals which are available on numerous crowdfunding platforms. However, very few public organizations are fully aware of how fundraising works from start to finish. The risk is that many of the donations will never reach the intended recipient and they will be bounced back to the donors due to crediting or collection issues, thus jeopardising their efforts.
We have created a working group consisting of a partnership between Job4good and Italian professionals from the fundraising sector, under the patronage of Assif (Associazione Italiana Fundraiser – Association of Italian Fundraisers).
This taskforce is a pro-bono consulting service to directly support hospitals during the Coronavirus crisis.
If you are a representative of a hospital and you need support for your fundraising needs, feel free to contact us as soon as possible.
You can contact us even if you are a private citizen who has launched a campaign for hospitals and you have been experiencing some issues.
Our fundraising professionals are available to support you at no cost.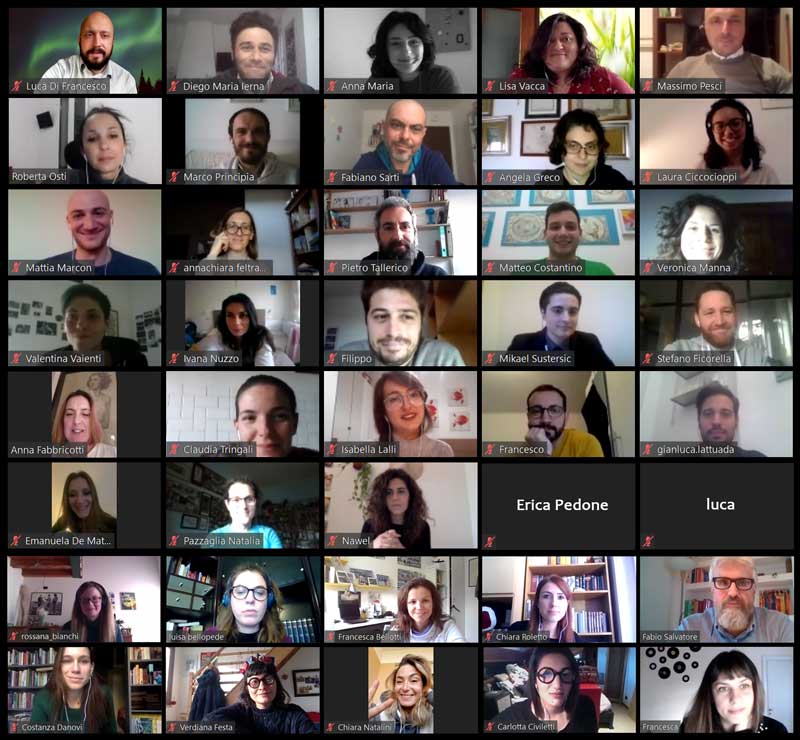 THE INITIATIVE IN NUMBERS (Updated on May 28th)

CONTACT US (FAQs at the bottom of the page)
Job4good is a social project created in 2016 as a third-sector job-posting platform. It aims to match professional supply and demand in the Italian non-profit sector.
This initiative was possible thanks to the pro-bono contribution of professionals in the Third-Sector and in fundraising who chose to take action during this crisis.
Our ever expanding working group already includes: Diego Maria Ierna, Luca Di Francesco, Anna Maria Ietto, Lisa Vacca, Fabio Salvatore, Daria Natalini, Antonio Guzzardi Ierna, Andrea Destefanis, Roberta Osti, Angela Greco, Massimo Pesci, Marco Principia, Fabiano Sarti, Claudia Tringali, Laura Ciccocioppi, Annachiara Feltracco, Francesco Grauso, Mikael Sustersic, Gianluca Lattuada, Federico Lanzoni, Amanuela De Mattia, Barbara Galmuzzi, Nawel Faysal, Anna Fabbricotti, Ivana Nuzzo, Isabella Lalli, Veronica Manna, Filippo Ciampa, Matteo Costantino, Stefania Mariano, Valentina Vaienti, Stefano Ficorella, Luca Cardinali, Erica Pedone, Pietro Tallerico, Natalia Pazzaglia, Mattia Marcon, Francesca Bellotti, Francesca Del Giudice, Luisa Bellopede, Rossana Bianchi, Carlotta Civiletti, Chiara Roletto, Costanza Danovi, Verdiana Festa, Chiara Natalini.
Q: Who is this pro-bono consulting service for?
Any hospital who wishes to gain some clarity and support regarding the fundraising campaigns that have been launched in their name, and private citizens who have launched crowdfunding campaigns for hospitals and have been experiencing some issues.
Q: Why are you offering this service to hospitals?
The "Cura Italia" law decree of 17th March 2020 gives hospitals more autonomy to directly manage their collected funds.
This means that they can manage the resources they collect through donations completely independently and purchase what they need to overcome this emergency.
Q: I'm not a hospital, I am some other kind of institution.
If you are an organizer or a recipient of a crowdfunding campaign but you are not a hospital and you need extra support (besides the support you will receive from the customer care of your crowdfunding platform), feel free to ask us for help.
Our goal is to ensure the donations reach hospitals as soon and as directly as possible.
Q: Why are you not offering this service to third-sector Organizations, too?
In most cases, non-profit sector organisations already have and manage their own fundraising.
Hospitals, on the other hand, are public institutions and did not raise funds prior to the "Cura Italia" law being issued. 
Now more than ever, they need support to face the changes which were introduced and in order to successfully collect the funds they need.
Q: How can we help a hospital?
Many online fundraising platforms feature a long authentication process. Many documents are needed in order to verify the data submitted.
Our fundraisers will verify with you that the crowdfunding campaigns which were opened for the institution of your choice fulfil the minimum conditions required to receive the funds coming from donations.
Q: You are a hospital and you want to set up a fundraising campaign?
We are here to support you in this, too. A fundraiser from our team of pro-bono professionals will accompany you in the conception, creation and supervision of the online campaign.